Probably the most competitive category in SingaCup2017
November 7th, 2017 | Broadcast
For this year's U12 competition, the reigning Champion, Turf City FC (Singapore) did not return to defend their crown (they participated in U8 & U10 this year); however the 2 runners up, ASTAM Soccer School (Indonesia) and Imran Soccer Academy (Indonesia) is back to challenge the title again.
While this 2 teams are firm favourites, this year we are witnessing the participation of high profile teams that would throw a spanner into the works for the 2 Indonesians.
Okky Splash Youth (Indonesia) is a selection team from the Okky Splash Youth Soccer League based in Jakarta Region, Indonesia. They selected the best players among 14 football schools/academies that participated in their league to send a U12 elite contingent to Singapore. They are in Group C along with Samui United FC (Thailand), Junior Dream Team (Singapore) and ActiveSG Football Academy Team A.
But they are still not the highest profile Indonesian team to play in SingaCup 2017: the Indonesian U12 National Team, playing under the name BLiSPI Bina Sentra (Indonesia) will be meeting the likes of Balestier Khalsa (Singapore), Cockburn City and Bedok Youth Soccerite.
INDONESIA'S U-12 youth football team to prepare for #SingaCup2017, Asia's premier int'l youth football tournament. pic.twitter.com/dR0Pe22Vlv

— KEMENPORA RI (@KEMENPORA_RI) November 3, 2017
Balestier Khalsa (Singapore) is among one of the 9 professional teams, playing in Singapore's top flight S-League. This is also their first time participating in SingaCup along with Okky Splash Youth and BLiSPI Bina Sentra.
In Group D along with Imran Soccer Academy, they meet the SingaCup's Football & Friendship Cup 2017 Champions, Spanish Soccer Club Asia (Singapore) as well as JSSL Football Club (Singapore). Both Singaporean teams are from among the top football academies in Singapore. JSSL had been among the oldest and most successful football academy in Singapore, while Spanish Soccer Club Asia had a clean sweep of the 2017 edition of the Football & Friendship Cup, earlier this year.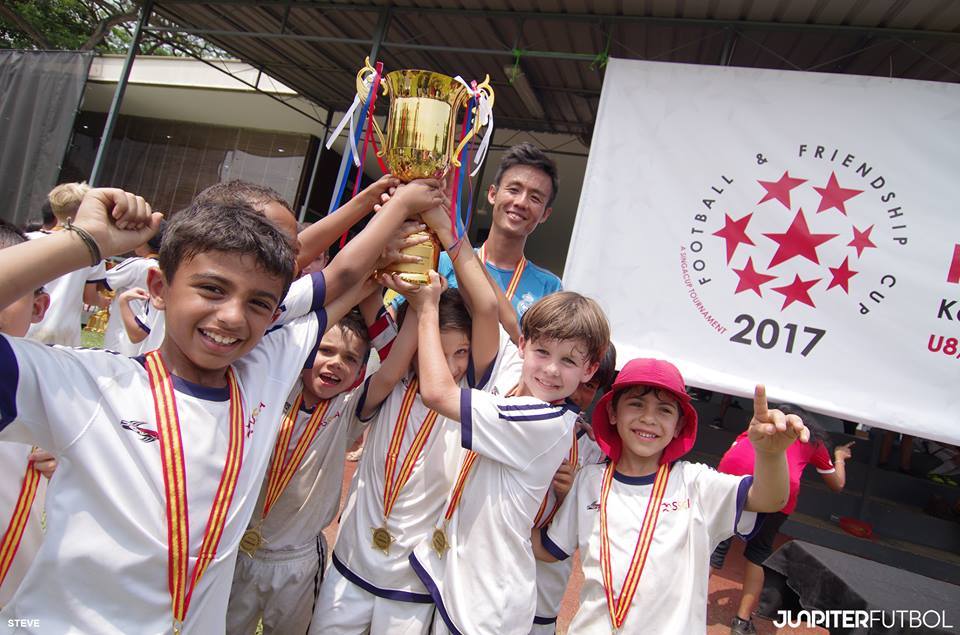 So this year's SingaCup U12 competition would be really interesting indeed!
For more information on the SingaCup 2017 U12: http://www.singacup.com/2017-u12/