Deputy CEO, Thai League | Consultant, Asian Football Confederation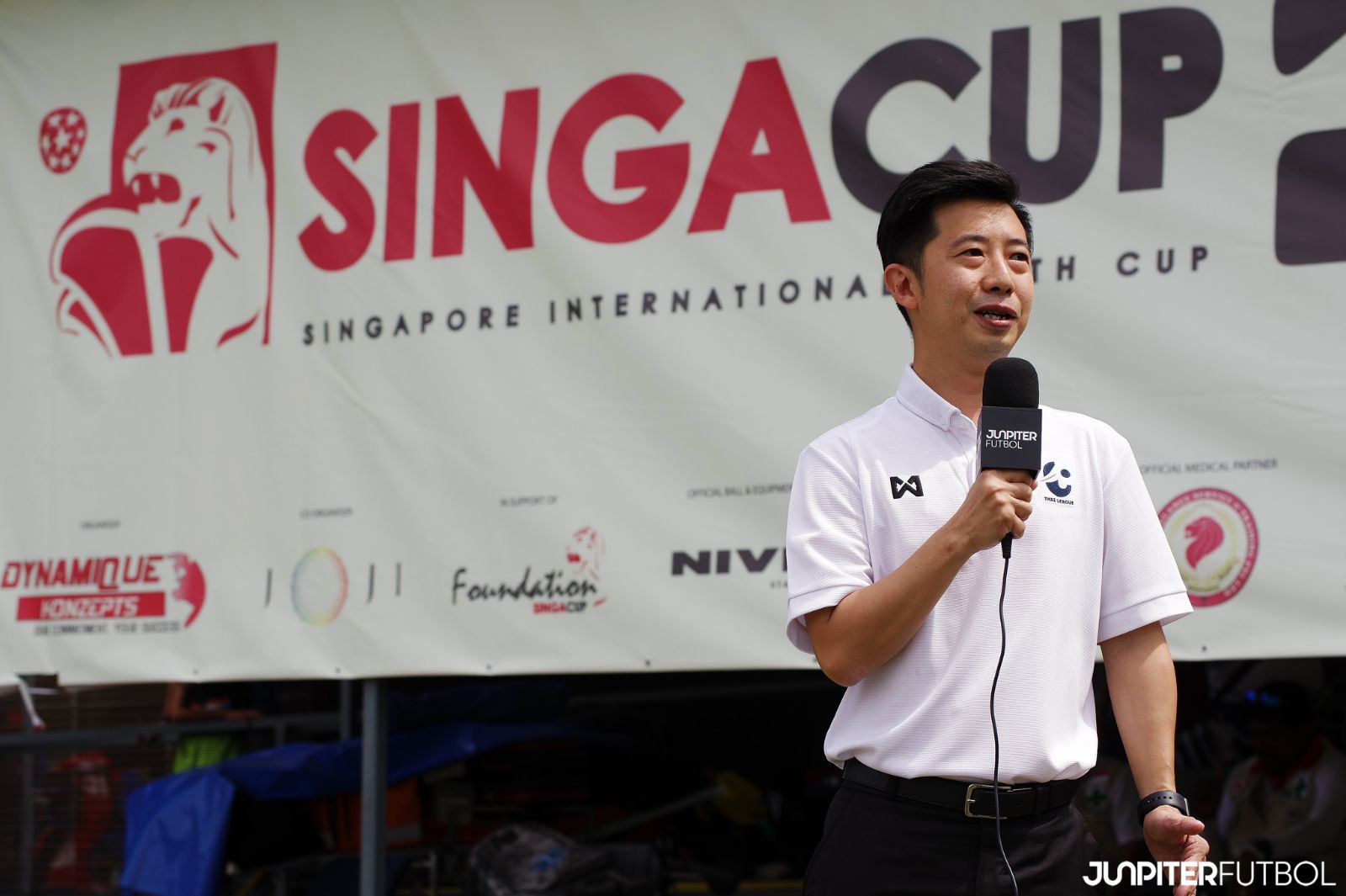 Firstly, I would like to sincerely thank the SingaCup organisers for the invitation and it is a great pleasure and honour to join everyone here at the 7th edition of the SingaCup.
I have been following this prestigious international youth football tournament in Singapore for a while and I must say that the quality of organisation and participating teams have been remarkably impressive. So I must congratulate the organiser for where it is today.
This event is also an important step in not just youth players having fun, but also to find the next generation of players with so many talents here. But it's not just about talent but also the hard work and discipline that young players have to put in to be successful in the future. Having said that, we should also enjoy the game, gain and value friendship at such opportunity and get nice experience and share different cultures among teams from different nations.
Good-structured youth academies and tournaments like SingaCup are key elements of having championship teams and having worked in Thailand, these are key success factors to the national teams winning the SEA Games Gold and AFF Under-18 Championship recently. So it is very important that spirit of the SingaCup keeps growing.
From this tournament, I also hope many aspiring players will follow the footsteps of Hassan Sunny to play professionally and overseas. And who knows, we have top players like Hassan in the future who had played in the SingaCup.
I'm also enthrailed and warm-hearted by the good work of the organiser on underprivileged community and kids not just in Singapore but also around the region, in giving back to the society.
Lastly, I am thankful to the organiser Dynamique Konzepts and passionate friends in P.Selvakumar and Tiong Hian to initiate and organise another quality edition of the SingaCup – a platform for the best youth players and our future to show their talent and skills.
So to everyone including the coaches, players and parents, the best of luck and enjoy the fun and experience in SingaCup 2017!
Your Sincerely,
Benjamin Tan
Deputy CEO, Thai League
Consultant, AFC
———